On Friday August 6th 2010, I'll be talking with Travis Isaacs on The Conversation hosted by Dan Benjamin in front of a live internet audience.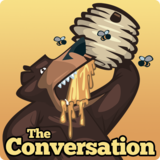 We'll be discussing Designing with Keynote. An increasing number of designers (myself included) are turning to Apple's presentation making software, Keynote, to design and prototype software applications. We'll talk about a few reasons why and some tips learned along the way. You can tune in to The Conversation this Friday at 10:00 AM PST (1:00 PM EST).
Soon after the live taping, the show will be available as a video and audio podcast in the iTunes store and on The Conversation website. Hope some of you can watch!