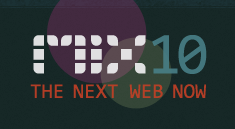 On March 16th I'll be speaking at Microsoft's MIX10 conference in Las Vegas, NV on Modern Web Form Design. I'll be building on my presentation at last year's MIX conference with a deeper dive into the usability and interaction design of today's Web forms including: inline validation, accordion forms, mobile Web forms, and more.
Official Description
The web has been transformed by the recent proliferation of rich interactions and applications. But the workhorses of the online world, web forms, have been slow to evolve with these changes. As brokers of crucial online interactions like e-commerce checkout and registration, forms bridge the gap between people, their information, and your product or service. As a result, web form design matters. But web forms aren't keeping up.
Come see a walk-through of the latest applications of rich web form interactions (made possible by dynamic technologies like AJAX) including: dynamic help systems, inline validation, selection dependent inputs, and more. Also get an outline of how gradual engagement approaches to form design can create compelling new user experiences for a wide variety of web applications and services. Learn how these modern approaches to web form design can enhance your websites and applications.
Hope to see some of you there!