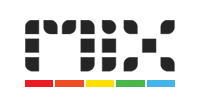 In a new article for MIX Online, I describe the essence of building Web forms for people through two examples of Web applications that were able to avoid lengthy sign-up forms, reflect their service's core purpose through a few lightweight interactions, and make people instantly successful.
Check out the article: Web Forms for People at MIX Online. A quick overview:
Online, Web forms bridge the gap between people, their information, and a Web product or service. They can streamline sales or key customer actions, build communities or conversations, and more. These crucial interactions not only keep businesses running—they also let people accomplish what they want. So why don't organizations care more about Web form design?
Perhaps they assume Web forms are just "some input fields and a submit button" that should be displayed anytime "data needs to be collected" from users. Maybe they aren't aware of the many ways Web forms can be optimized to deliver significant results (like an additional 300 million in annual revenue). But most likely, they are simply building Web forms for themselves and not for the people using them.