The Business Value of Design
by Luke Wroblewski March 6, 2008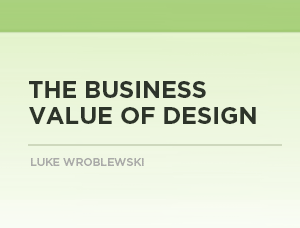 Video
Description
Is good design good business? Listen to these customers discuss how good design helped them:
Reach the market faster with lower development costs
Increase the revenues and retained earnings of their products or services
Increase market share
You'll hear how design has created real competitive advantage for businesses across the spectrum from consumer to business brands. Hear from the design professionals who did the work, and the customers who hired them.
Notes
Presented at: