Though Apple's 9.7 inch iPad commands over 60% of all tablet sales worldwide, tablets of all sizes are emerging around globe. But as tablets get smaller people's use of the Web drops. Why?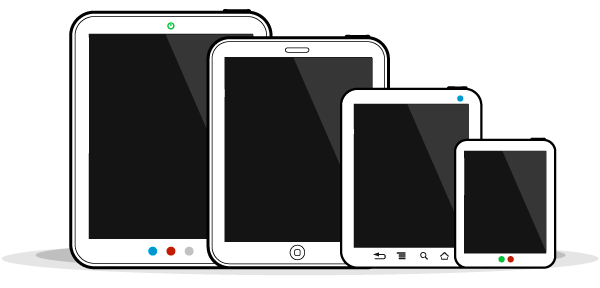 What could be behind this precipitous drop in page views? Usability testing of Amazon's 7 inch Kindle Fire seems to reveal some answers.
The most striking observation from testing the Fire is that everything is much too small on the screen, leading to frequent tap errors and accidental activation. (source)
Accessing full (desktop) sites on the Fire was a prescription for failure in our testing. Users did much better when using mobile sites. (source)
For 7-inch tablets to succeed, service and content providers must design specifically for these devices. Repurposed designs from print, mobile phones, 10-inch tablets, or desktop PCs will fail, because they offer a terrible user experience. (source)
As a wider range tablet and mobile screen sizes continues to emerge, multi-device Web design is clearly becoming a lot more important.