The holidays are coming up fast. Get your favorite Web designer or developer a gift they'll love and save some money too with these great holiday deals.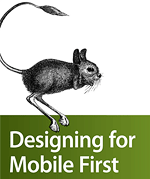 50% off Mobile Web Design Video
In this video workshop, I walk through design best practices for mobile Web organization, actions, inputs, and layout. Get 50% off the video course with discount code AUTHD.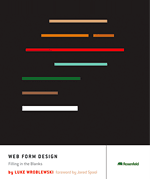 40% off all Rosenfeld Media Books
Rosenfeld Media publishes short, practical, and useful books on user experience design including my book: Web Form Design. Get 40% off any Rosenfeld Media book with discount code HUMBUG.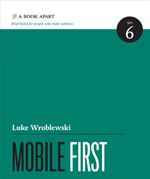 30% off all A Book Apart Books
A Book Apart publishes highly detailed and meticulously edited examinations of important topics in web design and development including my book: Mobile First. Get 30% off all the A Book Apart books with their 2011 Holiday bundle.