Building Web experiences that work well across all the devices people use to get online is hard and getting harder. Luckily a lot of smart people are tackling the problem and sharing what they learn. I really like learning so I invited several of these folks to a retreat in the woods. Here's what came out of it.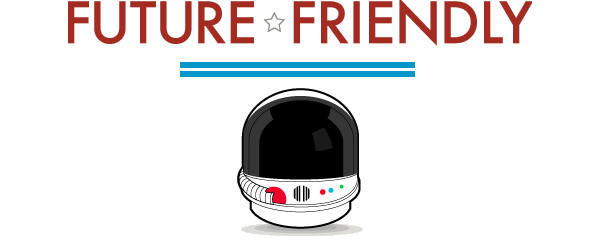 A Time of Complexity
As the number of devices with Internet access and a Web browser grows so does the work required to make your content and services accessible, usable, and amazing. Just look at the depth of CSS adjustments employed by Bryan and Stephanie Rieger in their Pragmatic Responsive Web Design techniques or the heavy lifting Scott Jehl's JavaScript is tackling behind the scenes of the Boston Globe Redesign.
We're in a time of unprecedented change. It's not only pushing our existing techniques to the breaking point but our processes and infrastructures as well. While the Boston Globe team had lots of new code to write, they also had to develop new ways of working together. Holding back the adoption of many new processes, though, is our existing infrastructure. Every time I talk with people about mobile Web experiences, the topic of legacy CMS systems comes up as a blocker to innovation. Our existing tools were not created with today's device landscape in mind. That (sadly) includes most Web browsers.
A lot of work is being done to help us catch up. But it's reactive to the problems of today and by it's nature (this is all new) difficult to get done. Many will argue that this is just a natural part of the technology cycle. After all, it used to be very difficult to get a Web server up and running but now with a just a few clicks at Amazon Web Services you can have any setup you like instantly. This is true and I'm optimistic many of our biggest problems today will be trivial to solve tomorrow.
But tomorrow is our biggest problem (and opportunity).
There is No Future Proof
The amount of diverse network-connected devices making their way into people's hands is only going to increase -exponentially. We can can run from the work needed to support these experiences on the Web. We can run to the safety, predictability, and innovation of proprietary solutions. We can run from the increasing complexity of developing for the Web. But we shouldn't.
The promise of the Web to reach billions of diverse people in amazing ways has never been greater. It's a promise worth working toward.
Only reacting to what's happening today puts us further behind as new changes come quicker and quicker. We need to look to the future. Yet we don't know exactly what will happen, so we can't be future proof. But we can be future friendly.
Being Future Friendly
When I envisioned the outcomes of our retreat, I pictured a program of advocacy and a set of resources for helping people design and develop awesome Web experiences for an increasingly mobile dominant (sometimes mobile only) present. And that's happening -we've got projects kicking off I can't wait to talk more about.
But I walked away surprised by my attachment to our call to arms. It's pretty simple really:
Acknowledge and embrace unpredictability
Think and act in a future friendly way
Encourage others to do the same
What's it mean? During your next Web project, be the one to raise your hand and say "are we designing and building this in a future friendly way?". When people ask what that means start a dialog about how our techniques, processes, and infrastructure could change. No one person has all the answers but together we can figure things out.
To help we built a simple site that carries this message, a few emerging ideas, and some resources. We then made it accessible to as many devices as we could test on. Consider this site an invitation to help shape what it means to be future friendly. Join in by sending us your ideas or tweeting them using #ffly.
The future is ours to make -friendly.
Big Thanks
To all the future thinkers that took the time to contribute to and launch these ideas, thank you!